Download "TSCI (PC Download Version)"
Core-Pacific Yamaichi "TSCI (PC Download Version)" is an advanced online trading platform integrating "Market Quote", "News Feed", "Analysis" and "Trading" to provide investors with the most professional and comprehensive trading platform. To grasp the market pulse and seize the opportunities, existing clients can log in immediately with their existing user name and password without extra-applying.
Main Function Introduction:
Available to switch the language between Simplified Chinese, Traditional Chinese and English that could facilitate international users
Provide three default styles of black, white and blue, and supports customization for different interface colors
Powerful technical analysis function, support multiple technical analysis indicators (such as K-line chart, regression channel, etc.)
Exclusive TSCI Experts: Buy and sell signals for stocks
In-depth sectors and stocks analysis (Fund flow, brokerage tracking and share decoding, etc.)
IPO information
Professional AiPO data website is providing the most complete IPO data, real-time margin status, analysis of placement structure and interpretation of grey market.
Warrants and CBBCs Compasses
Inline Warrants Quote
Daily Market Insight (Popular industries, ADR information, analysis of HSI CBBC outstanding quantity, Market short selling ratio, etc.)
Real-time Hong Kong shares, AB shares and sectors quote (For the clients who have subscripted Real-Time Quote service)
Comprehensive stocks information (Financial analysis, Shareholder research, Momentum stocks, etc.)
"Flash Quote" function module. Supports 9 stocks with millisecond refresh in a single screen
Up to 1500 news and articles and Video Guide for transaction
Flash Order function
Transaction function for Shanghai Connect and Shenzhen Connect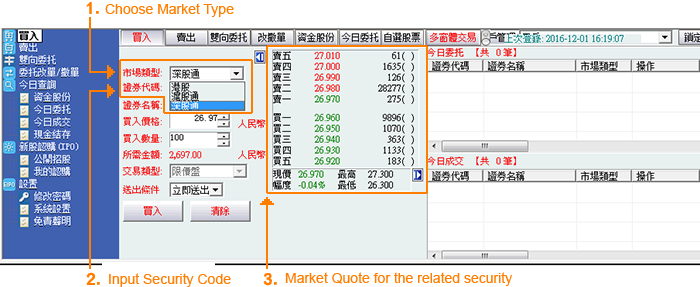 Buy/Sell orders and Investment Portfolio Interface: Market type "Shanghai Connect" and "Shenzhen Connect"
Overseas A shares market quote service (Shanghai Connect A share market quote) information only applicable to Overseas version – Non-PRC Users:
The changed contents of the permitted market quote include:
1、 Shanghai Connect tradable stocks (And the stock list of Shanghai Connect)
2、 Display different fundamental stock data (E.g. Current Price, Volume, Turnover, etc.)
3、 Display 1-level of delegated data
4、 Display transaction details
Clients (Overseas version – Non-PRC users) are required to login to view the above data.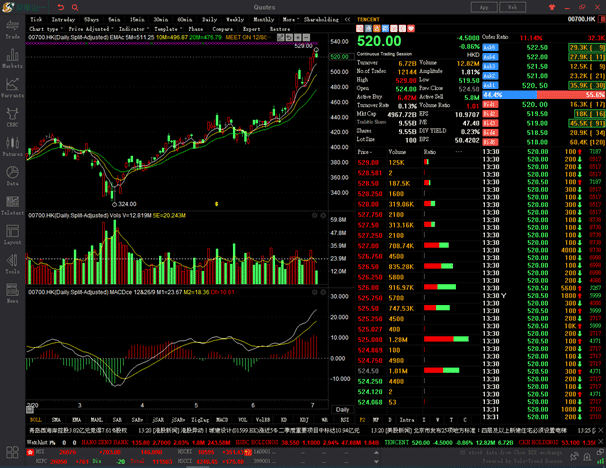 Powerful technical analysis function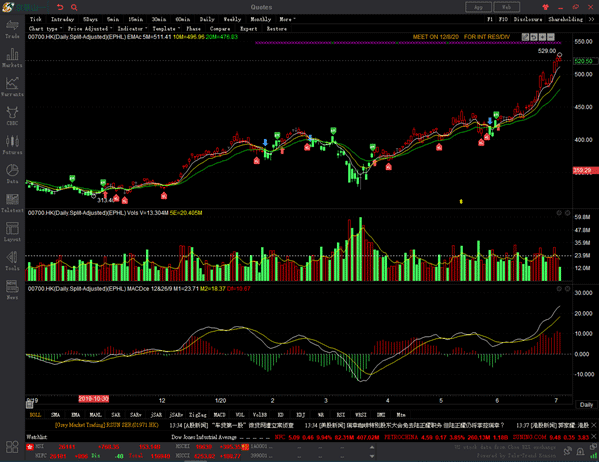 Stock Buy/Sell Signal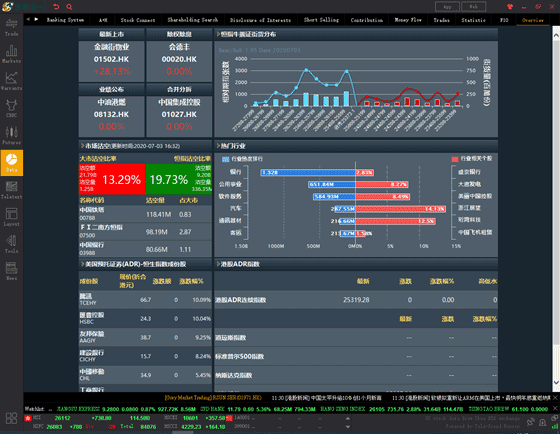 In-depth sectors and stocks analysis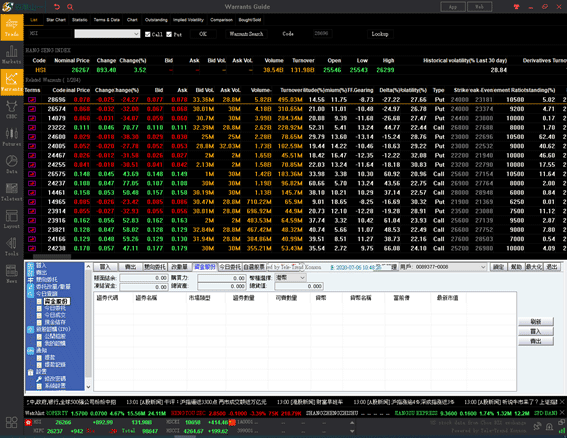 Warrants and CBBCs compasses
Application for TSCI Real-Time Quote services
In order to provide instant and comprehensive trading and detail analytical information to our valuable clients, we, Core-Pacific Yamaichi International (H.K.) Limited, launched a PRC style trading and market quote system, which allows client todownload theReal-Time Quote application in Mobile and PC. No matter where clients are, they could still get stock market information easily and grasp the market pulse, so that they can make investment decision accurately.
Steps to download "TSCI (PC Download Version)"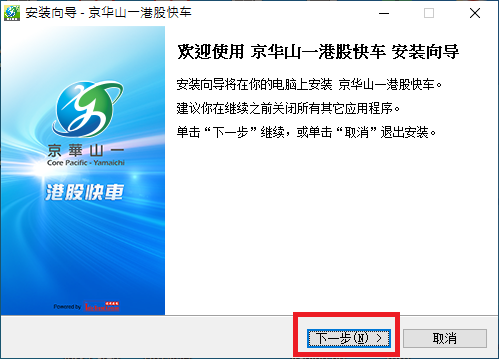 Step 1: When the installation program pop up, please click Next.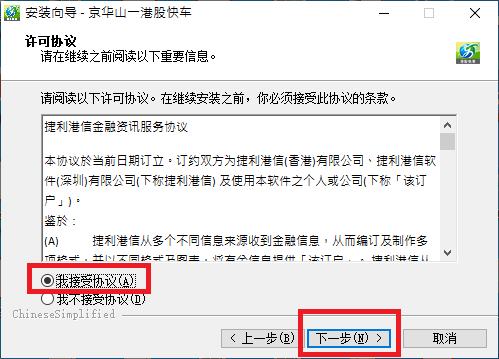 Step 2: Agree with the service agreement and then click Next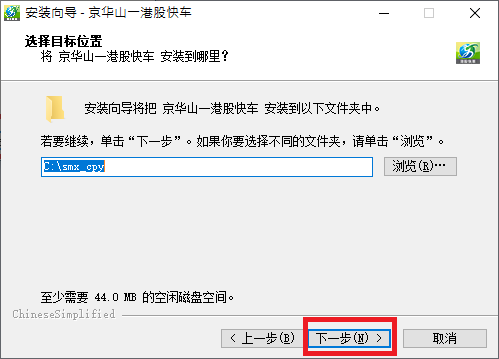 Step 3: Set up program location and then click Next.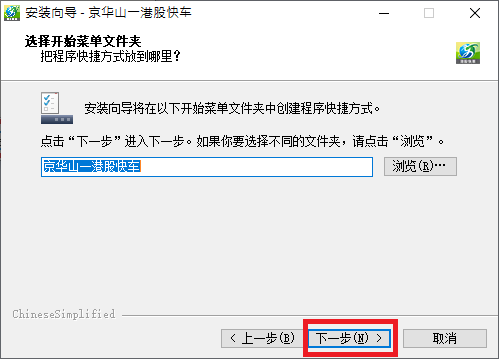 Step 4: Click Next to set up short cut in Start Menu.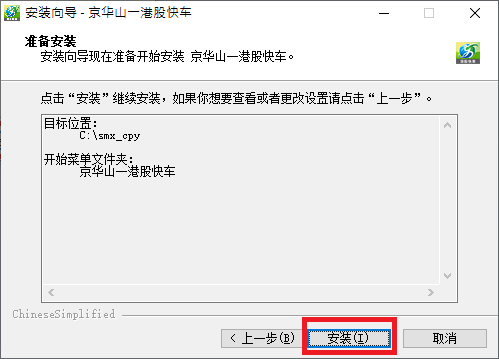 Step 5: Click "Install" to install TSCI. After that, The installation is finished.


The following documents are Trading guide and User guide: (Chinese Only)
System Requirements:
Powerful technical analysis function, and support multiple technical analysis indicators (such as K-line chart, regression channel, etc.)
Minimum hardware configuration: Pentium 133 CPU 123M RAM (Suggest using P4 2.8GHz 512M RAM 20GB hard-disk or above configuration)
Recommended resolution: 1024 X 768
Hard-disk space: At least 300M
User could adjust the data retention period for intraday and 15 min according to their own requirements. Hard-disk should have at least 300M (Prefer 400M or above).